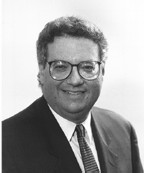 Alan P. Solow, Esq.
Attorney
Current Position
Resolute Consulting, LLP
180 North LaSalle Street
Suite 2750
Chicago, IL 60601
USA

Tel: 312-768-4770
Fax: 312-673-1305
Email: alan.solow@resoluteconsulting.com

Class: IX (1998)

Circuit: Seventh
Education
University of Illinois, A.B., summa cum laude (1976)
Harvard University, J.D., cum laude (1979)

Professional Career
Resolute Consulting, LLP (2016-)
DLA Piper (2009-16)
Goldberg, Kohn, Bell, Black, Rosenbloom & Moritz, Ltd. (1983-09)
Antonow & Fink (1979-83)

Affiliations
Chicago Bar Association
American Bar Association
American Bankruptcy Institute

Publications
"Bankruptcy Practice," Illinois Institute for Continuing Legal Education 1990 Co-editor
"The Hotel Revenues Paradox: Taking a Prepetition Lien on Future Income Streams," Critical Issues in Chapter 11 Bankruptcies, 1994 Co-author American Bar Association Division for Professional Education
"Pure Debtor-In-Possession Financing," The Secured Lender Nov/Dec 1995
"Section 552 Post-Petition Liens on Future Income Streams," Norton Ann. Sur. Bankr. L. 479, 1011 1995 ed.
"Section 552 The Application and Adequate Protection of Post-Petition Rents," Norton Ann. Sur. Bankr. L. 479 1996 ed.
"The Impact of State Law on Interpreting Rents' and Proceeds' Under 552(b)," Norton Ann. Sur. Bkrptcy. L. 379 1977 ed.
"Section 364 Recent Developments from the Lender's Perspective," Norton Ann. Sur. Bankr. L. 1998 ed.