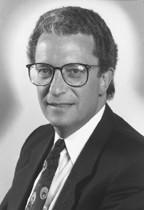 I. William Cohen, Esq.
Attorney (Retired)
26021 Salem Road
Huntington Woods, MI 48070
USA

Tel: 248-546-0979
Fax: 248-546-8999
Email: iwmcohen@gmail.com

Class: II (1991)

Circuit: Sixth
Education
University of Michigan, B.A. (1964); J.D. (1966)
Admitted to Michigan Bar; Eastern District of Michigan, Western District of Michigan
U.S. Courts of Appeal 6th Circuit; 3rd Circuit; Supreme Court of the U.S.

Professional Career
Co-Chair & Chair, Corporate Restructuring & Insolvency Group (1989-05); Executive Committee (1992-99; 00-06); Vice-Chair Executive Committee (1995-97); Partner (1989-09), Pepper Hamilton LLP
Associate and Partner, Hertzberg, Jacob & Weingarten, P.C. (1967-89)
Lecturer: National Conference of Bankruptcy Judges; Institute for Continuing Legal Education (ICLE); State Bar of Michigan; Commercial Law League of America; Fund for Public Education; Practising Law Institute; Commercial Lending Seminar, University of Detroit Law School; NACM; INSOL; Midwest Regional Bankruptcy Seminar; Michigan Association of CPAs
Adjunct Professor of Law, University of Detroit Law School

Affiliations
Federal Bar Association
American Bar Association
Michigan Bar Association
Detroit Bar Association
Commercial Law League of America (1969-07): Former Member of the Executive Council and Former Chair, Bankruptcy and Insolvency Section; Midwestern Regional Members Association, Former Chair; Former Recording Secretary; Former Bankruptcy and Insolvency representative on Board of Governors
American Bankruptcy Institute
University of Detroit, Board Member and Co-Vice Chair, Financial Transaction Institute
National Association of Credit Management, Great Lakes Region, Board (2006)
Jewish Association for Residential Care for People with Developmental Disabilities (1988-): President (1997-00); Executive Committee; Ex-Officio Board, Presidents Council
Turnaround Management Association
American College of Bankruptcy (1991-): Regent of the 6th Circuit Council (1997-03); Director (2003-07); Vice President (2007); Chair, Board of Regents (2008-10 )
American College of Bankruptcy Foundation, Director (2003-09); Secretary (2006-08)

Publications
chapter on Creditors' Committees for a multi-volume treatise, Chapter 11 Theory and Practice LRP Publications 1993 Co-author

Awards
Listed in Best Lawyers in America (from inception)
Listed in International Who's Who of Business Lawyers,
Recipient of The Presidents Cup, Commercial Law League of America