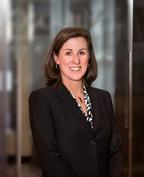 Christine E. Devine
Attorney
Current Position
Owner
Law Office of Christine E. Devine, LLC
P.O. Box 7
Medway, MA 02053
USA

Tel: 508-533-7240
Email: Christine@CDevineLaw.com

Class: XXXI (2020)

Circuit: First
With more than twenty-eight years of legal experience, Christine established her firm in 2021 with a goal of helping people and businesses find practical solutions to challenging financial problems. Christine has significant experience representing both debtors and creditors in all aspects of bankruptcy and pre-bankruptcy workouts. Before establishing her firm, Christine was a partner for many years at a mid-sized law firm where she served as the chair of that firm's "Creditors' Rights, Bankruptcy and Reorganization Group." She gained valuable experience working on many complex matters including the representation of businesses in need of restructuring, trustees liquidating unique assets, and a wide range of businesses and individuals seeking cost effective advice when encountering a bankruptcy case or other distressed financial situation.
Christine also has experience with commercial lending. She has represented lenders and borrowers in all types of financing transactions, including general commercial financing, asset-based financing, real estate financing, participation agreements, and intercreditor transactions.
Christine is active in the legal community, participating in bar associations and speaking frequently on a range of bankruptcy-related and business topics. In 2019, she became a fellow in the prestigious American College of Bankruptcy, which recognizes exceptional bankruptcy professionals for their work, their contributions to the administration of justice, their public service and their integrity. In 2020, Lawdragon recognized Christine as being one of the "500 Leading U.S. Bankruptcy & Restructuring Lawyers." In 2006, she was honored with Worcester Business Journal's "40 under Forty" award. She was named a Massachusetts "Super Lawyer" by Boston magazine and Law & Politics in 2008-2012, 2014-2021. She was also included in the 28th Edition of The Best Lawyers in America® and recognized in the areas of (i) Bankruptcy and Creditor / Debtor Rights and (ii) Insolvency and Reorganization Law.
Christine is also active as an alumna of the University of Massachusetts, her alma mater. Since 2011, she has participated as a member of the Economics Alumni Advisory Board and, from 2013 – 2020, she participated on the Steering Committee of Women for UMass, a philanthropic group that supports women and women's initiatives at UMass.
Bar & Court Admissions
Massachusetts
New York
U.S. District Court for Massachusetts
First Circuit Court of Appeals
U.S. Supreme Court
Education
JD, cum laude, Suffolk University Law School (1994)
BA, Economics, cum laude, University of Massachusetts at Amherst (1991)
Publications & Presentations
• "Strong Armed and Stripped Off: Developments in Mortgage Avoidance and Lien Stripping Cases," Boston Bar Association (moderator) (April 2022)
• Bankruptcy Section of the Worcester County Bar Association, Selected Case Update (presenter) (January 2022)
• 20th Annual Western Massachusetts Bankruptcy Symposium, "Bankruptcy Case Law Review: Selected Decisions from November 2020 – October 2021," Massachusetts Bar Association (panelist) (November 2021)
• 19th Annual Western Massachusetts Bankruptcy Symposium, "Issues Relating to Subchapter V Bankruptcy," Massachusetts Bar Association (panelist) (November 2020)
• "The Closely Held Company in Distress: Prepetition Steps for Preserving Going Concern Value," Association of Insolvency & Restructuring Advisors Bankruptcy and Restructuring Conference (panelist) (June 2019)
• "Bankruptcy Mediation Training Programs," American Bankruptcy Institute (panelist) (May 2019)
• 29th Annual Bench Meeting Bar Conference, Boston Bar Association (panelist) (May 2019)
• "Maximizing Mediation Success: Going Beyond the Requirements of the Model Standards," American Bankruptcy Institute Journal, April 2018
• "The Closely Held Business in Financial Trouble: Unravelling Conflicts within the Family," American Bankruptcy Institute, Northeast Conference (panelist) (2017)
• "Individual and Small Business Chapter 11s: Who Can Afford It?" American Bar Association (panelist) (2016)
• "Bankruptcy Litigation for Business Litigators," Boston Bar Association (panelist) (2016)
• "Wait, Wait Don't Tell Me… Ethical Considerations for Bankruptcy Practice," National Conference for Bankruptcy Judges (panelist) (2014)
• "What Happens When a Chapter 11 Fails Post-Confirmation?" American Bankruptcy Institute, Northeast Conference (panelist) (2014)
• "Wait, Wait Don't Tell Me…Whether or Not I Waived My Attorney-Client Privilege," Boston Bar Association Bench Meets Bar (panelist) (2013)
• "Are You Ready to go to Trial Against Your Borrower?" Risk Management Association, New England Chapter (panelist) (2010)
• "Bankruptcy Law Conference," MCLE (panelist) (2008)
• "Western Massachusetts Bankruptcy Conference," Massachusetts Bar Association (panelist) (2008)
• "Recent Developments in Secured Transactions Law," MCLE (panelist) (2007)
• "What the General Business Lawyer Needs to Know about UCC Article 9," MCLE (panelist) (2007)
• "Suits against Fiduciaries and Their Counsel," American Bankruptcy Institute Northeast Conference (panelist) (2006)
• "Ethical Issues When Representing Debtors," American Bankruptcy Institute Northeast Conference (panelist) (2002)
• "Business Bankruptcy Seminar," MCLE (panelist) (2000-2001)
• "Ethics in Litigation," American Bankruptcy Institute Northeast Conference (panelist) (2000)
Professional /Community Organizations
American College of Bankruptcy, fellow
International Women's Insolvency and Restructuring Confederation
American Bankruptcy Institute
Massachusetts Bar Association
Boston Bar Association, Bankruptcy Section Co-Chair (2019-2020)
UMass, Economics Alumni Advisory Board