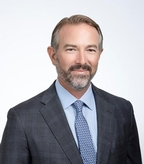 Eric M. Winthrop
Financial Advisor
Current Position
Managing Director
Houlihan Lokey
10250 Constellation Blvd
5th Floor
Los Angeles, CA 90067
USA

Tel: 310-788-5244
Email: ewinthrop@hl.com

Class: XXXIV (2023)

Circuit: Ninth
Eric M. Winthrop
Mr. Winthrop is a member of Houlihan Lokey's Financial Restructuring Group and co-heads the firm's Liability Management Practice. He specializes in financial restructuring, liability management, M&A, and financing transactions, and his experience spans numerous industries.
Mr. Winthrop's notable clients include Intelsat S.A., Guitar Center, PetSmart, Skillsoft, Affinion Group, Getty Images, Charter Communications, Southern California Edison, Diebold Nixdorf, Education Media and Publishing Group (a.k.a. Houghton Mifflin Harcourt), Northwest Airlines, Dex One (f.k.a. RH Donnelley), Freedom Communications, GateHouse Media, Travelport, American Restaurant Group, Inc., DDi Corp., Scotia Pacific Company, Silicon Graphics, Atlas Air Worldwide, Malden Mills Industries, Huntsman International, and SpectraSite Communications.
Before joining Houlihan Lokey, Mr. Winthrop was a member of the corporate finance, restructuring and disputes group of Price Waterhouse, where he specialized in operational consulting for financially distressed companies as well as in valuations and litigation consulting-related projects.
Mr. Winthrop has authored or co-authored materials and/or spoken on a number of topics, including "Anatomy of a Liability Management Transaction", "Trends and Opportunities in U.S. Restructurings", "Financial Restructuring Issues Impacting Trade Creditors", "Buying & Selling the Troubled Company" (2001 revision and seminar series, and 2007 seminar series), and "Investing in Distressed Securities: An Overview of an Expanding Asset Class".
Mr. Winthrop holds a B.A. in Business Economics, with honors, from the University of California, Santa Barbara. He is a Fellow of the American College of Bankruptcy and a member of the Turnaround Management Association and the American Bankruptcy Institute.