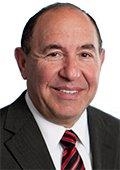 Howard J. Weg
Attorney
Current Position
HJW Advisor
907 Westwood Blvd, #1105
Los Angeles, CA 90024
USA

Tel: 310-294-8022
Fax: 310-294-8028
Email: hweg@hjwadvisor.com

Class: XII (2001)

Circuit: Ninth
Education
University of California at Los Angeles, B.A. (1976)
Southwestern University, J.D. (1979)
Yale Law School, LL.M. (1980)
Professional Career
Founder, HJW Advisor (2020-)
Co-Chair, Restructuring and Business Bankruptcy Group, Robins Kaplan LLP (2014-2020)
Partner, Peitzman, Weg & Kempinsky LLP (1999-14)
Partner, Orrick, Herrington & Sutcliffe LLP (1994-99)
Partner, Morrison & Foerster LLP (1990-94)
Partner and Associate, Gendel, Raskoff, Shapiro & Quittner (1983-90)
Affiliations
American College of Bankruptcy, Ninth Circuit Regent (2008-12); Board of Directors (2012-2016), Chair, Distinguished Service Award Committee (2017-2020)
Financial Lawyers Conference: Board of Governors (1999-); President (2004-05)
State Bar of California: Executive Committee, Business Law Section (1994-97); Co-Chair, Education Committee of the Business Law Section (1993-94)
American Bankruptcy Institute (1986-)
Los Angeles County Bar Association: Commercial Law and Bankruptcy Section (1980-); Lawyer Referral Service, Executive Committee (1980-81)
American Bar Association, Business Law Section (1980-)
Publications
"Nuts and Bolts of Corporate Bankruptcy." Practicing Law Institute 2017
"La La Land or Hacksaw Ridge, Executory Contracts an Entertainment Bankruptcy." Program Materials MCLE Marathon 2017
"Executory Contracts in Entertainment Bankruptcy Cases," Century City Lawyer Apr 2009 Author
"Forward Contracts, Bankruptcy Safe Harbors and the Electricity Industry," 51 Wayne L. Rev. 1 2005 Co-author
"Enforcing a Prebankruptcy Release of Claims," Los Angeles Lawyer Feb. 2001 Author
"Lease Rejection Claims in Bankruptcy," California Real Property Journal Feb. 2001 Author
"Revisiting Rents, Issues and Profits in California," 18 Bus. Law News 123 Winter 1996 Author
"Strategies for Obtaining Injunctions in Bankruptcy," 3 Bankr. Litig. 26 Summer 1995 Author
Frequent author and lecturer for the American Bar Association, American Bankruptcy Institute, State Bar of California, the Financial Lawyers Conference, the California Bankruptcy Forum, the Los Angeles County Bar Association and other associations and organizations.
Awards
Listed in Best Lawyers in America,
State Bar of California, Distinguished Service Award (1994)
Century City Bar, Bankruptcy Lawyer of the Year (2004)
Listed in Chambers USA,