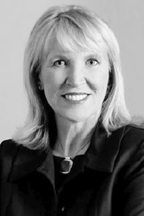 Janet L. Chubb, Esq.
Attorney
Current Position
Kaempfer Crowell
50 West Liberty
Suite 700
Reno, NV 89501
USA

Tel: 775-852-3900
Fax: 775-327-2011
Email: jchubb@kcnvlaw.com

Class: XI (2000)

Circuit: Ninth
Education
Loma Linda University at La Sierra, B.A. (1964)
Loyola University at Los Angeles, School of Law, J.D. (1967)

Professional Career
Partner, Armstrong Teasdale LLP (2010-14)
Shareholder, Jones Vargas (1989-10)
Owner/Attorney, Janet L. Chubb & Associates (1986-89)
Partner, Chubb & Feinstein (1982-86)
Partner, Chubb & Silverman (1975-82)
Deputy, California Attorney General (1972-74)

Affiliations
Nevada Supreme Court, Settlement Judge (1997-)
Ninth Circuit Rules Advisory Committee (1995-01), Advisory Board (2010-)
American Board of Certification, Certified in Business and Consumer Law, Director (1992-00)
Northern Nevada Bankruptcy Bar, President (1994-99)
State Bar of Nevada, Bankruptcy Section, Chair (1995-97)
Ninth Circuit Lawyer Representative (1990-93; 00-06)
Nevada State Bar, Board of Governors (1979-90)
Northern Nevada Women Lawyers, President (1982-83)
Turnaround Management Association, Nevada Chapter, Board Member (2005-08)

Publications
Minnesota Practice, Family Law (1992), updated 1996 Co-author Chapter on Bankruptcy Related to Divorce, same article as 4 Am. J. Family Law 339
Basics of Filing Bankruptcy "Bankruptcy-Divorce" 1993 Co-author Volunteer Lawyers of Washoe County, Washoe County Bar Association
Key Issues in Family Law in Nevada/Overview of Bankruptcy Law, 1993 Co-author National Business Institute, Inc.

Awards
Commercial Real Estate Women of Northern Nevada, Ambassador of the Year (2010)
Nevada Womens Fund, Woman of Achievement (1998)
Listed in Who's Who in American Law (1997-)
Listed in Best Lawyers in America (1992-)
State Bar of Nevada, Outstanding Service Award (1991),
Northern Nevada Women Lawyers Association-Woman of the Year, (1990)
Reno/Sparks Association of Realtors, twenty-five year membership award
Volunteer Lawyers of Washoe County to Nevada Bankruptcy Bar Association Pro Bono Award during my presidency. (1990),
Loyola University of Los Angeles, School of Law, Alumni of the Year (2013)