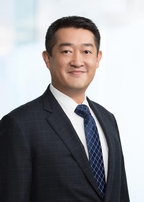 Jay H. Ong
Attorney
Current Position
Managing Shareholder
Munsch Hardt Kopf & Harr, P.C.
Hartland Plaza
1717 West 6th Street, Suite250
Austin, TX 78703-4777
USA

Tel: 512-391-6124
Fax: 512-391-6149
Email: jong@munsch.com

Class: XXXIII (2022)

Circuit: Fifth
After graduating from Cornell Law School in May 2000, Jay joined Munsch Hardt Kopf & Harr. P.C. as an associate in the bankruptcy restructuring and insolvency practice group.
As the Managing Shareholder for Munsch Hardt Kopf & Harr, P.C.'s Austin office, Jay concentrates his practice on bankruptcy, reorganization and creditors' rights as well as corporate finance and commercial litigation.
He has extensive experience representing various parties in bankruptcy and large business reorganizations including senior lenders, trustees, debtors, committees, receivers, trade creditors, bond holders and insurers in addition to commercial defendants. He has served as a Chapter 11 Trustee, and is a frequent speaker, lecturer and course instructor on restructuring and commercial litigation issues including for the State Bar of Texas.
Jay also frequently provides speeches and lectures on topics such as complex business bankruptcy issues, financial management, improving public education and persuasive speaking and writing, is a founding member of, and serves as Program Director for, the Hon. Larry E. Kelly Bankruptcy Inn of Court, serves on the University of Texas School of Law's annual Jay L. Westbrook Conference planning committee, and has served as Co-head Coach of the school's National Bankruptcy Moot Court competition teams since 2006.