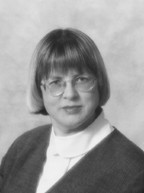 Hon. Margaret Dee McGarity
Chief United States Bankruptcy Judge
Current Position
U.S. Bankruptcy Court
Milwaukee, WI 53202-4506
USA

Class: IX (1998)

Circuit: Seventh
Education
Emory University, B.A. (1969)
University of Wisconsin Law School, J.D. (1974)
Professional Career
Appointed U.S. Bankruptcy Judge (1987-); Reappointed to Second 14 Year Term (2001-); Chief Judge, (2003-10)
Private practice, Chernov, Stern & Burbach, S.C (1977-87)
Trust officer, (1974-77)
Affiliations
State Bar of Wisconsin
Seventh Circuit Court of Appeals
Milwaukee Bar Association
National Conference of Bankruptcy Judges
American Bankruptcy Institute
National Association of Women Judges
Association for Women Lawyers
Thomas E. Fairchild Inn, AIC
Publications
Collier on Bankruptcy Matthew Bender 2010-
Collier Family Law and the Bankruptcy Code Matthew Bender 1991, supp. Annually Sommer & McGarity
Marital Property Law in Wisconsin State Bar of Wisconsin (2 ed.) 1984, supp. 2010 Christiansen, Haberman, Halley, Haydon, Kinnamon, McGarity, Wiscox
Various articles relating to the interrelationships between bankruptcy and family law.