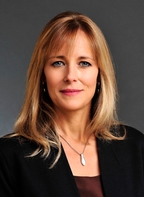 Melissa S. Kibler
Certified Public Accountant
Current Position
Senior Managing Director
Accordion
71 S Wacker Dr
Ste 510
Chicago, IL 60606
USA

Tel: 16308053905
Email: mkibler@accordion.com

Class: XXI (2010)

Circuit: Seventh
Education
Texas A&M University, B.B.A., Accounting summa cum laude (1988)
Southern Methodist University, M.B.A. first in class (1990)
Professional Career
Senior Managing Director, Accordion (f/k/a Mackinac Partners) (2016-)
Senior Managing Director, Mesirow Financial Consulting, LLC (2004-2015)
Partner, KPMG LLP (1999-2004)
Director, PricewaterhouseCoopers LLP (1990-1999)
Intern, Arthur Young LLP (1989)
Certification in Distressed Business Valuation (2011)
Certified in Financial Forensics (2010)
Certified Turnaround Professional (2006)
Certified Insolvency and Restructuring Advisor (2004)
Certified Public Accountant - Illinois, Oregon, Texas (1992)
Affiliations
American College of Bankruptcy (2010-); Treasurer (2013-2016; 2018-2020); President (2020-2022); Chair (2022 - )
American Bankruptcy Institute (1994-); President (2010-2011); Chair (2012-13)
INSOL International (2004-2016); Director (2012-2015); GlobalINSOLvency.com Oversight Committee (2012-2015)
American Institute of CPAs (1993-); Forensic & Litigation Services Committee, Bankruptcy Task Force Chair (2011-2014)
Turnaround Management Association (1998-); Treasurer and Director of Northwest Chapter (1998-2001)
Association of Insolvency and Restructuring Advisors (1994-)
International Women's Insolvency and Restructuring Confederation (2002-)
Illinois Society of Certified Public Accountants (2002-2015)
Chicago Finance Exchange (2009-2015)
Chicago Children's Choir, Board of Directors (2004-); Board Chair (2008-2010)
Publications
PE Hub, "The PE Playbook: 5 Tips for Surviving the Long-Haul COVID Economy", Feb. 2022
American College of Bankruptcy, "A Thoughtful Path to Diversity for the College," College Columns, 2020
American Institute of Certified Public Accountants, Forensic & Valuation Services Practice Aid Volume 1 - Litigation and Dispute Resolution in Bankruptcy, Providing Bankruptcy and Reorganization Services, 2nd Edition, 2016
American Bankruptcy Institute, "How to Write an Effective Expert Report," Fraud and Forensics: Piercing Through the Deception in a Commercial Fraud Case, 2015
"The Quid Pro Quo of Chapter 22 - Do the Benefits Outweigh the Costs?", Journal of Corporate Renewal, 2012
"The US Economy and Credit Markets: Heralding a Turnaround for Turnarounds?" , Financier Worldwide Global Reference Guide 2011: Bankruptcy and Restructuring, 2011
"A Look Back at a Great Year," American Bankruptcy Institute Journal, 2011
"Back to the future - Seeking redress for today's losses by changing the past," Financier Worldwide, 2011
"Stay up-to-date as fall begins with ABI conferences and programs," American Bankruptcy Institute Journal, 2010
"Get involved! Harness the benefits of ABI membership," American Bankruptcy Institute Journal, 2010
"Legislative Symposium Roundtable: Chapter 11 at the Crossroads: Does Reorganization Need Reform?", American Bankruptcy Institute Law Review, 2010
"When Cash is King: Understanding Cash Requirements for Distressed Companies and Maintaining Effective Management and Reporting Systems," Navigating in Today's Environment: The Directors' and Officers' Guide to Restructuring, 2010
Frequent lecturer on bankruptcy and restructuring.
Awards
Global M&A Network, D&I Leader Award (2022)
TMA Chicago Chapter, Certified Turnaround Professional of the Year (2021)
Global M&A Network, Women's Leadership Award (2021)
Consulting Magazine, Women Leaders in Consulting, Leadership Award (2013)
ICPAS and AICPA Women's Executive Committees, Women to Watch Experienced Leaders Award (2011)
IWIRC, Woman of the Year in Restructuring (2010)
Crain's Chicago Business, 40 Under 40 (2004)
Certified Insolvency and Restructuring Advisor, Gold Medal Winner (2003)