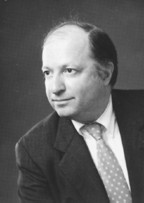 Richard L. Levine, Esq.
Attorney
Current Position
Sassoon & Cymrot, LLP
84 State Street
Boston, MA 02109
USA

Tel: 617-936-5335
Fax: 617-720-0366
Email: rlevine@sassooncymrot.com

Class: II (1991)

Circuit: First
Education
Harvard College, A.B. (1963)
Harvard Law School, LL.B. (1966)
Admitted to Massachusetts Bar (1966)
Admitted to District of Columbia Bar (1967)

Professional Career
Of Counsel (1981-82); Partner; Member (1981-02), Hill & Barlow, Boston
Director and Counsel, Executive Office for U.S. Trustees (1979-81)
Attorney (1970-79); Partner (1976-79), Hale and Dorr, Boston
Special Assistant to the Administrator, Law Enforcement Assistance Administration, U.S. Department of Justice (1969-70)
Deputy Assistant and Assistant Attorney General, Organized Crime Section, Massachusetts (1968-69)
Law Clerk, U.S. District Court, Connecticut (1966-67)
Co-Chair, Senior (55+) Lawyers Section, Boston Bar Association (2005-07)
Hearing Officer, Massachusetts Board of Bar Overseers (1999-05)
Boston Bar Association: Member, Steering Committee, Bankruptcy Section; Member, Steering Committee, Administration of Justice Section

Affiliations
Judicial Conference of the U.S., Advisory Committee on Bankruptcy Rules, Former Member

Publications
Collier Bankruptcy Practice Guide 2005- Contributing author

Awards
Boston Bar Association Bankruptcy Law Section, Charles P. Normandin Lifetime Achievement Award (2006)
Listed in Best Lawyers in America, (1987-)
Chambers USA, "Senior Statesman"