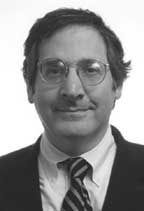 Robert B. Millner
Attorney
Current Position
Retired Partner
Dentons LLP
233 South Wacker Drive
Suite 5900
Chicago, IL 60606-6404
USA

Tel: 312-876-8000
Fax: 312-876-7934
Email: robert.millner@dentons.com

Class: XIV (2003)

Circuit: Seventh
Education
Wesleyan University, B.A., magna cum laude, Phi Beta Kappa (1971)
University of Chicago, J.D. (1975)
Professional Career
Partner, SNR Denton (US) LLP (1976-)
Law Clerk, U.S. Court of Appeals for the Sixth Circuit, Hon. George Edwards (1975-76)
Affiliations
American Bar Association: Vice Chair, Joint Ad Hoc Committee on Bankruptcy Court Structure and Insolvency Process (1993-97); Co-Chair, Bankruptcy and Insolvency Committee, Litigation Section (1992-95; 2001-04); Chair, Insurance Subcommittee (2008-11) and Mass Tort Subcommittee (2011-) of the Business Bankruptcy Committee
Commercial Bar Association in London, Honorary Overseas Member
American Bar Foundation, Fellow
International Insolvency Institute
Publications
"Liability and Causes of Action Involving Directors and Officers," Seventy-Sixth Annual Meeting of The National Conference of Bankruptcy Judges, Chicago, IL 2002 Co-author
"Bankruptcy of the Insured," Advanced ALI-ABA Course of Study 2001 Co-author
"Bankruptcy Disputes," Chapter ABA, Section of Litigation, Alternative Dispute Resolution: The Litigator's Handbook 2000 Co-author
2000 Author, "What Does it Mean for Directors of Financially Troubled Corporations to Have Fiduciary Duties to Creditors?" Journal of Bankruptcy Law and Practice, Vol. 9, No. 2
"Future Shock: Mortgage Securitization in Bankruptcy," American Bankruptcy Institute Journal, Vol. XIX, No. 3 2000 Author
"Ancillary Proceedings and Treatment of Foreign Debtors and Foreign Creditors Under the United States Bankruptcy Code," California Bankruptcy Journal, Vol. 23, No.4 1997 Co-author
Numerous other articles and papers.