Distinguished Bankruptcy Law Students
The College Education Committee recommended that the College establish a program to identify law students of demonstrated talent and interest in bankruptcy law to attend the College's Induction Ceremony at the U.S. Supreme Court and other events held every spring. The College Regents and their Circuit Councils are asked to contact and work with the law schools within their respective circuits to select the students. They will also be asked to provide mentors for the students who are chosen. The mentors will be responsible to assure that the students are fully involved in the Annual Meeting activities and meet other Fellows.
2021 Distinguished Bankruptcy Law Students





Pictured left to right
1st Circuit: Alexis Soares: 3rd year at Suffolk University Law School, upon graduating from law school in May, Alexis will be joining the corporate section at Mintz
3rd Circuit: Jamie A. Baum: 2nd year at University of Pennylvania, this summer she will be joining the law offices of Morgan Lewis & Bokius LLP.
4th Circuit: Savannah Lavender: 3rd year at Campbell University School of Law, she was able to gain additional bankruptcy experience through an internship with the Bankruptcy Administrator's Office and an externship with the Honorable Judge David M. Warren
9th Circuit: Hannah Kaye Fleming: 3rd Year at Arizona State University, worked as an extern for Judge Daniel P. Collins at Bankruptcy Court for the District of Arizona and will begin clerking for Judge Collins after graduation
11th Circuit: Kennedy Rhea Bodnarek: 3rd year at Emory University School of Law, upon graduation, Kennedy will be clerking for the Honorable Jeffery W. Cavender, United States Bankruptcy Judge for the Northern District of Georgia
2021 Distinguished Business Students

Pictured left to right
Richard Nicholas Jové: senior in Boston College's Carroll School of Management Honors Program, he most recently interned at Perella Weinberg Partners, in the Financial Restructuring group, where he will be returning full-time
William Lenhart: 4th year at the University of Virginia, last summer he worked as a Summer Financial Analyst in Houlihan Lokey's Financial Restructuring Group where he will work full-time upon graduation
2020 Distinguished Bankruptcy Law Students






Pictured left to right:
2nd Circuit: Brittani Bushman: 3rd year at Albany Law School, selected for award during 2nd year

5th Circuit: Taylor Calvert: Texas Tech University School of Law, won national negotiating contest in 2019, was an officer of BLSA, editor-in-cheif of Estate Planning Journal

8th Circuit: Taylor Dawn Ellis: University of Arkansas School of Law, awarded the 2020 ABI Medal of Excellence, as of September 2020 a staff attorney for the U.S. Bankruptcy Court, AK

10th Circuit: Kathleen Guilfoyle: University of Colorado Law School, as of September 2020 a Judicial Clerk at the Colorado Supreme Court

6th Circuit: Marina Danielle Kirtland: University of Kentucky School of Law, 2nd consecutive UK law student to receive Distinguished Law Student Honors, as of September 2020 at Waller Lansden Dortch & Davis LLP

7th Circuit: Nathan Yeary: University of Illinios College of Law, as of September 2020 a law clerk for the U.S. Bankruptcy Court, DE
2019 Distinguished Bankruptcy Law Students
Pictured left to right:
Joseph D. Farris, Hailey Wren Klabo, Brenton Thompson, Hanna Ciechanowski, Olivia Scott
2018 Distinguished Bankruptcy Law Students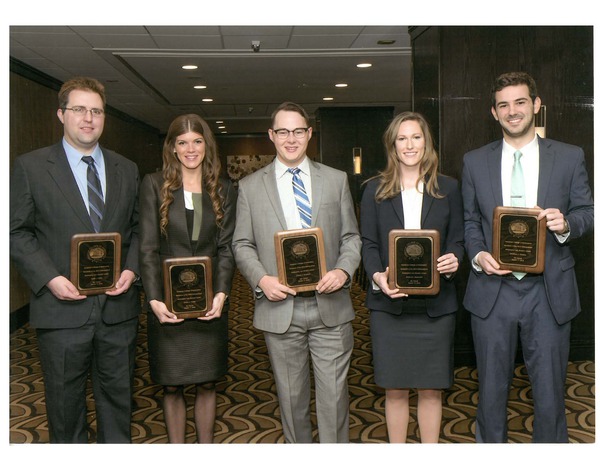 Pictured left to right:
Austin Peiffer, Jordan Elizabeth Fowler, Connor R. Bourland, Grace Greenwell, Jonathan C. Gordon
2017 Distinguished Bankruptcy Law Students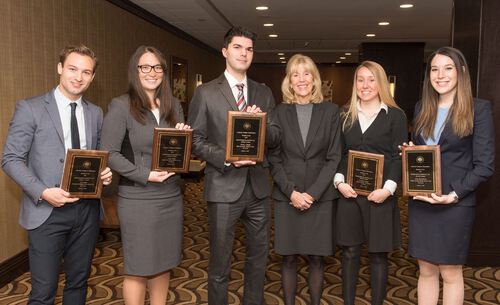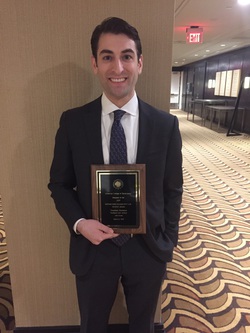 Pictured left to right:
RJ Szuba, Caryn Wang, Ryan A. Berger, Elizabeth A. Jordan, Emily Kimmelman, Jonathan Hermann
2016 Distinguished Bankruptcy Law Students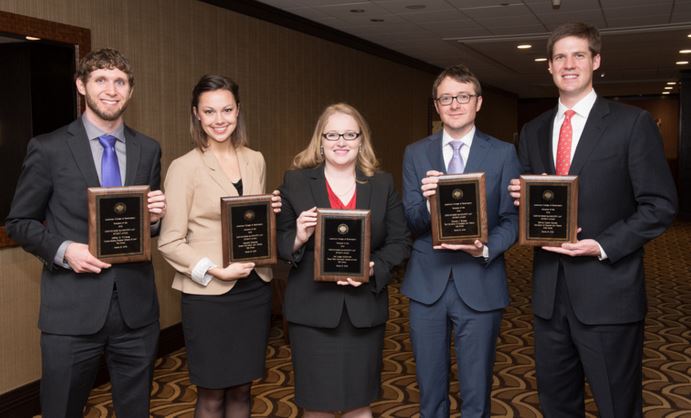 Pictured left to right:
Jeffrey D. Wysong, Danielle Scimeca, Jeri Leigh McDowell, Russell J. Bucher, Edwin Cabell Massey
2015 Distinguished Bankruptcy Law Students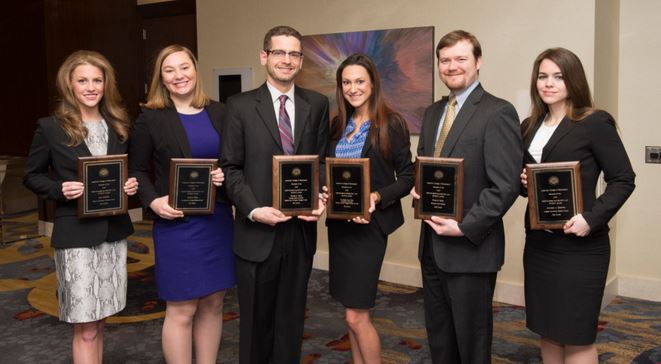 Pictured left to right:
Leia Clement, Kaitlyn Husar, Khaled E. Tarazi, Elizabeth Ann Paul, Philip Guffy, Courtney A. Emerson
2014 Distinguished Bankruptcy Law Students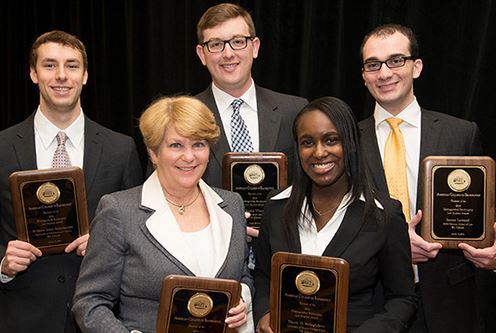 Pictured left to right:
William J. Schumacher, Marcy Walker, Kurtis Wiard, Nicole D. Stringfellow, Samer Lawland
2013 Distinguished Bankruptcy Law Students
2012 Distinguished Bankruptcy Law Students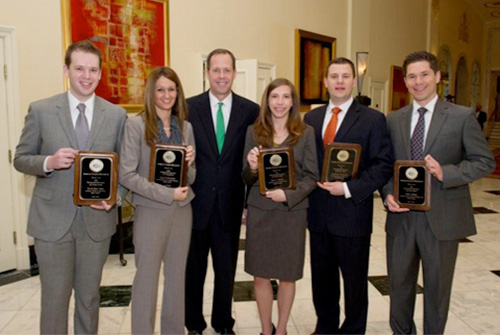 Pictured left to right:
David Paul Mann, Lacey E. Rochester, Erin Hawkes, Justin R. Bernbrock, Clark Collings
2011 Distinguished Bankruptcy Law Students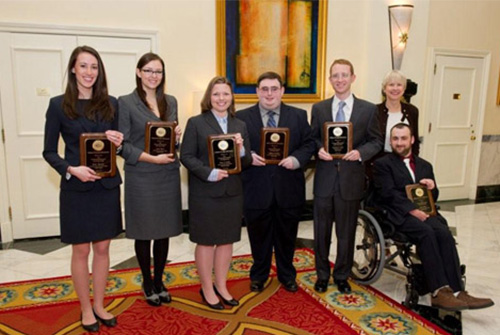 Pictured left to right:
Emily Battersby, Laurel Harris, Stacia M. Stokes, William D. Becker, Jonathan M. Weiss, Jason Fisher
2010 Distinguished Bankruptcy Law Students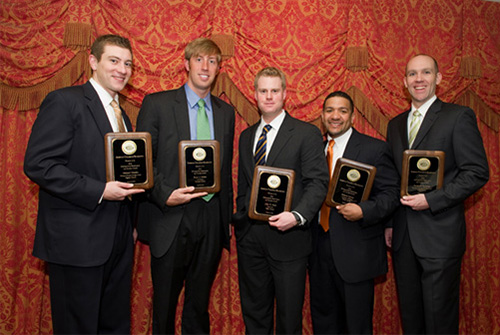 Pictured left to right:
Michael Gieseke, Ryan Dattilo, John Beck, Hillard Moore, Benjamin Beckman
2009 Distinguished Bankruptcy Law Students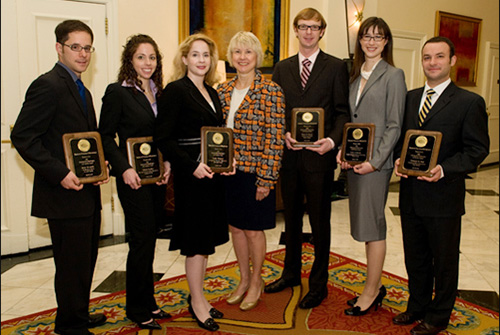 Pictured left to right:
Juraj Alexander, Sabrina Gardener, Noelle Whitmire, Brent D. Meyer, Kelly J. Bozanic, Nathaniel R. Hull
2008 Distinguished Bankruptcy Law Students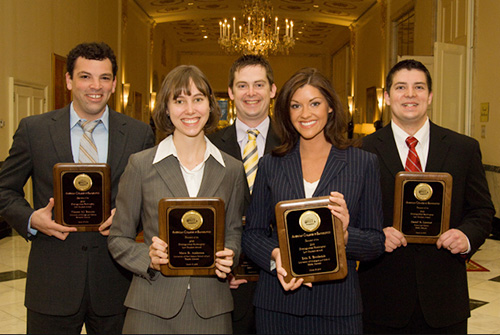 Pictured left to right:
Vincent S.J. Buccola, Maya R. Anderson, Matthew R. Shaw, Erin E. Broderick, Daniel B. Centner
2007 Distinguished Bankruptcy Law Students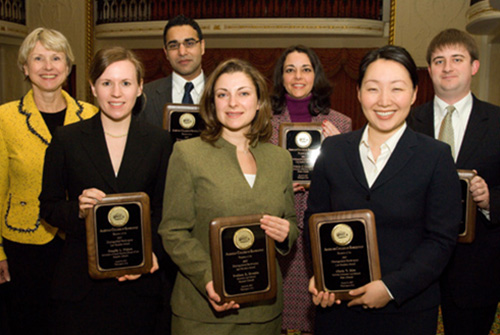 Pictured left to right:
Valerie C. Grubich, Venay Kumar Puri, Svetlana E. Dvoskin, Priscilla L. Walton, Gloria Y. Kim, John H. Rains, IV
2006 Distinguished Bankruptcy Law Students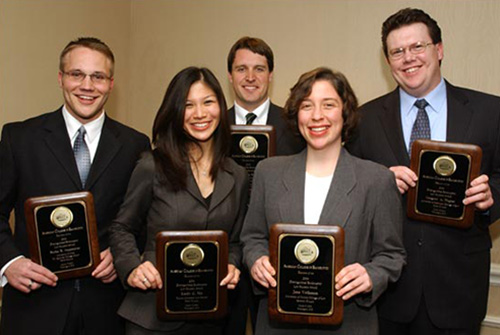 Pictured left to right:
Burke R. Gappmayer, Emily C. Ma, D. Clarke Sugar, Jane Volkman
2005 Distinguished Bankruptcy Law Students
2004 Distinguished Bankruptcy Law Students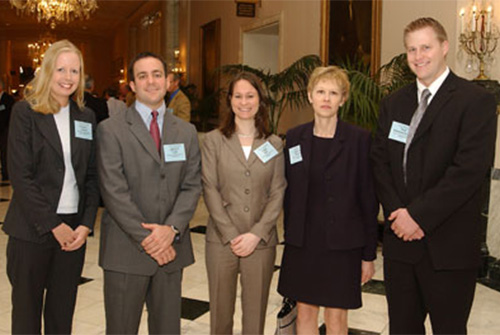 Pictured left to right:
Andrea L. Johnson, Jeffrey P. Fuller, Paige E. Barr, Cynthia J. Wooden, Nick Swartzendruber
2003 Distinguished Bankruptcy Law Students